Services
"Business continuity is important – means cost efficiency, smooth operations and been able to serve your client on time, on quality & on budget"
1#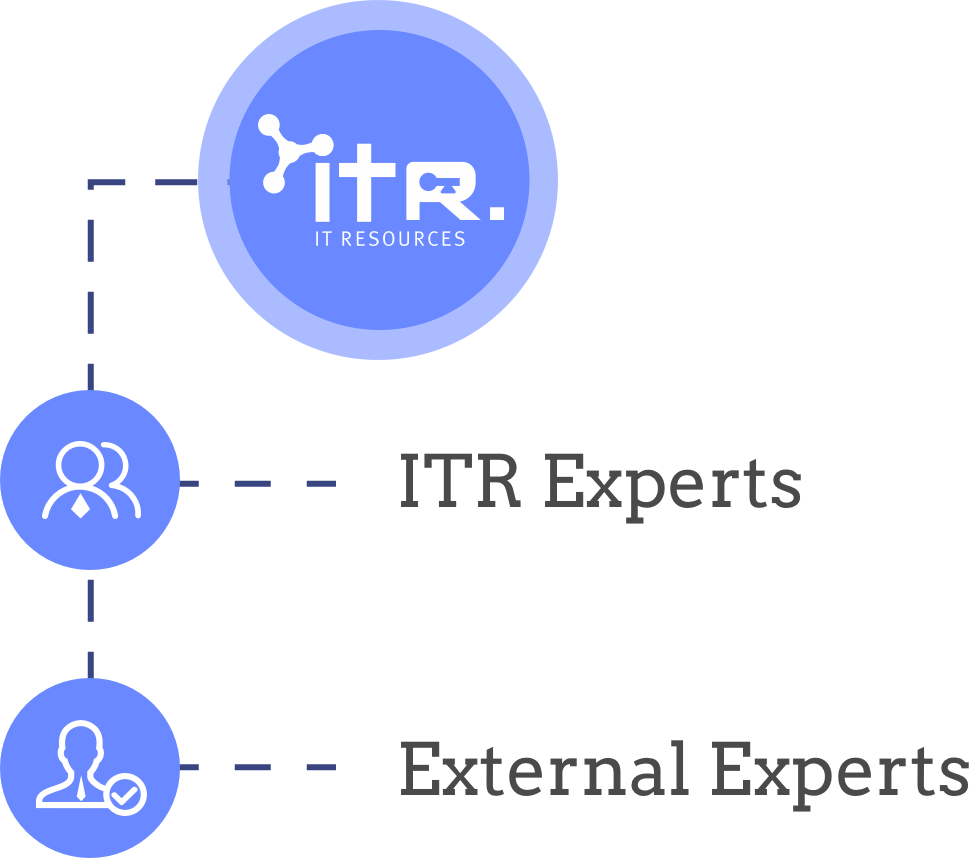 Instant Assistance As A Service - Best way to assure business continuity
a. Your job: nothing, we will handle it. Planned, configured and maintained by ITR.
b. Get all the functionality as a service
c. No initial investment
d. No setup/configuration time
e. Secure per client data – your data is securely stored and not share with any other clients on our platform
f. Get our site operators as virtual part of your on-site and remote team
g. Get our Experts to join the collaborations – instant assistance where needed
h. No network security concerns – Augmented Instant Assistance platform do not require access to your network
2#
Instant Assistance Private Setup - We build your own best way to assure business continuity
a. Setup Could, On-Prem or Hybrid Augmented Instant Assistance platform for your organization
b. Integrate the platform with Knowledgebase, Live Production data, Equipment Maintenance documentation, etc.
c. Train your experts and site operators
d. Augmented Instant support for our platform utilizing the tools you already own.
e. Instant Assistance Service integration with Client Systems (hardware + SDK, plus software development; resulting in integration of the Instant Assistance or simply the AR Glasses in to client ERP, CRM, OA, etc. systems), we develop, we integrate, we maintain, etc.
f. Resources utilization options:
i. Backed by client resources only
ii. Backend by ITR resources only
iii. Hybrid resource pool ITR & Client & 3rd party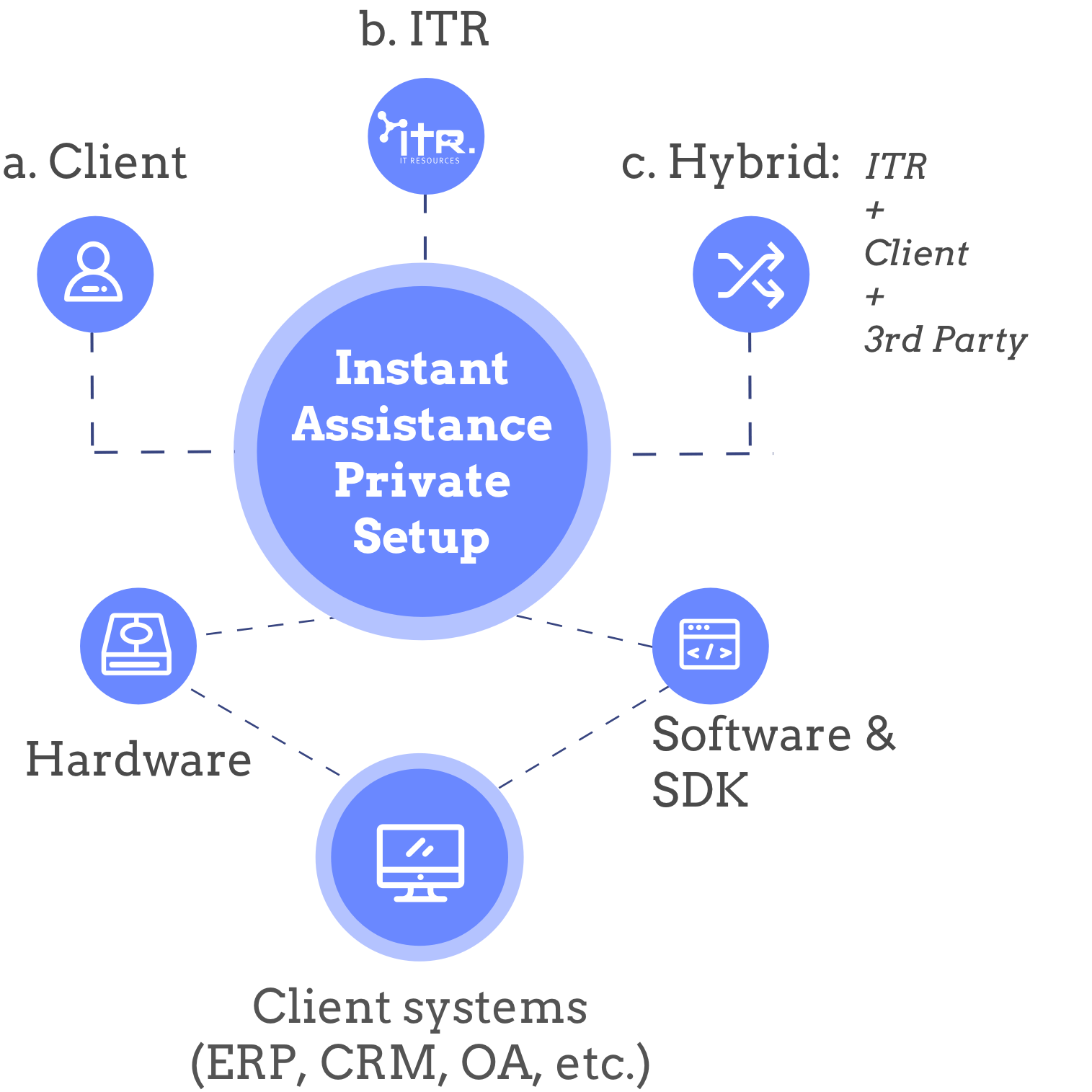 3#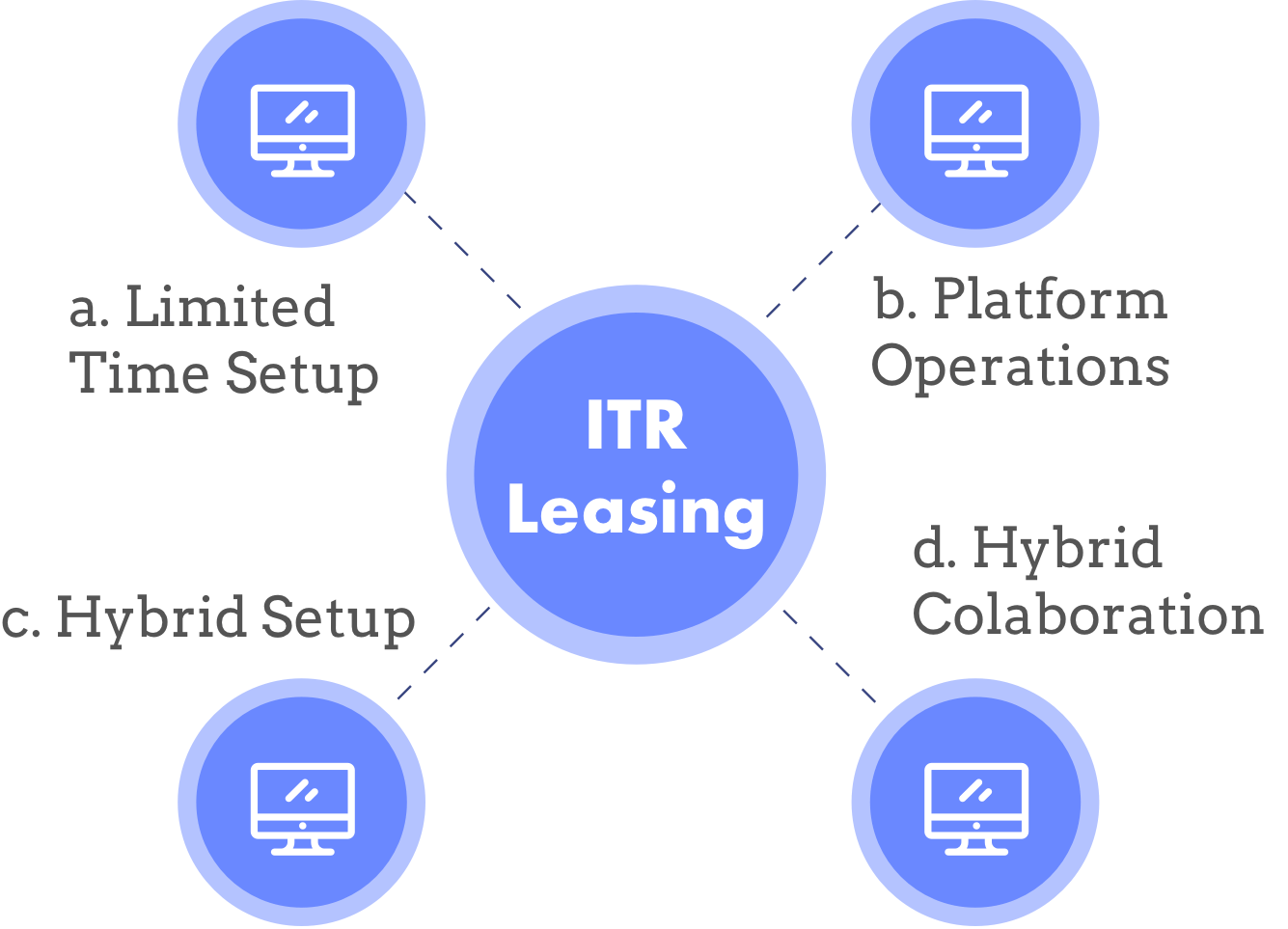 Instant Assistance As A Leasing – We offer the benefits of both worlds
a. Limited Time setup of our Instant Assistance As A Private Setup
b. Platform operations by ITR
c. Hybrid model of sharing experts between ITR and your team
d. Hybrid model of sharing collaboration recording from ITR to you; and site operation documentation from you to ITR's experts and site operators